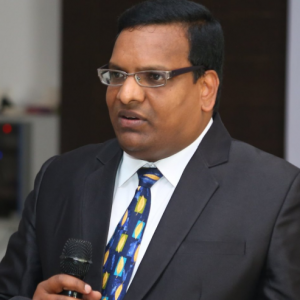 "Education is not the amount of information that is there in your brain and runs riot there, undigested, all your life. Education is life building, man making, character making and assimilation of ideas."
We wholeheartedly welcome you to the fold of SVKM family and we thank the parents, students and the community for investing their trust in our institution. With decades of rich experience in education right from KG to PG, Shri Vile Parle Kelavani Mandal (SVKM) endeavours to bring in an altogether different dimension to school education here at Jadcherla.
We at SVKM, envisage that our school emerges as a centre of excellence, providing conducive platform in discovering the joy of learning, passion for creativity and exploring innate potential of the learners. We strongly believe that each individual child has the ability to blossom into a better global citizen of tomorrow. This is possible only when the child is given an opportunity to channelize himself or herself towards holistic development. At our school, the environment is created in such a way that the child gets used to the art of learning, questioning, exploring, expressing, excelling and communicating.
We amalgamate co-curricular and extra-curricular activities with academics so that every individual is shaped into a self-reliant citizen and thus prepare them to challenge the ever increasing competition. The parents are the most strengthening power in moulding the future of children. Their consistent support empowers us to do more and more. I pay my gratitude to them for their faith in us. 
I am confident that the students will make themselves stronger day-by-day, adding a new leaf to the grandeur of the school.